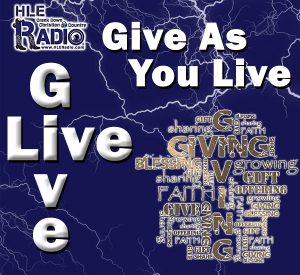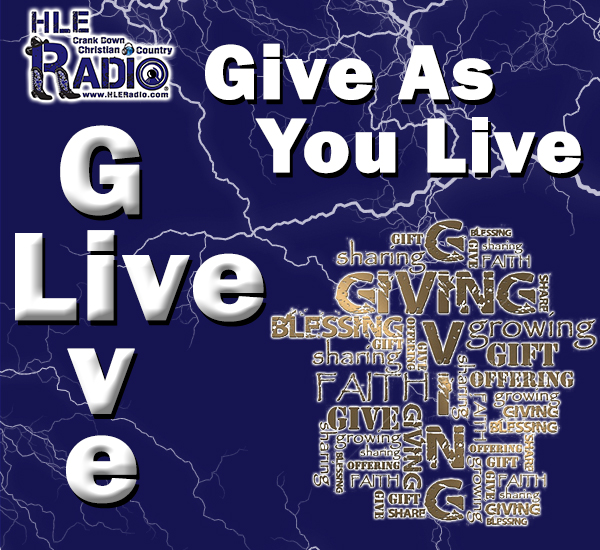 GIVE AS YOU LIVE
OUR GOAL IS $7,000.00
We are raising money the entire month of July for a much needed upgrade.
Our upgrades are in
Broadcasting Equipment
HLE Suite
Christian Country Café (for HLE Unplugged, An Evening With and other Special Events)
We want to be a blessing to the artist by providing a platform of excellence. A way to provide the best programming we can for our listeners by creating new content. Listed below is our listing of items of which we are raising funds. Our total goal to accomplish this is $7,000.00.  If you would like to donate a specific item(s) please see the list below. Remember all donations or tax deductible as we are a 501c3 non-profit radio station.
Equipment Upgrade to be able to stay on the air and record shows for replay:
Digital Board with recorder – $2000.00
Computer with software – $600.00
Installation of new equipment – $480.00
HLE SUITE – Where we provide the artist a place to stay free of charge and we want to complete it.
2 Recliners – $300 ea
1 70" Smart TV – $1,300.00
6 gallons of paint – $250.00
10 sheets of luan (to finish flooring) – $150.00
8 boxes of stick tile – $120.00
CHRISTIAN COUNTRY CAFÉ –  Where we have the LIVE broadcasts of HLE Unplugged, An Evening With, HLE's Crankdown Christian Country Christmas, and other Special HLE Events. We film these events as well so the listener can see the performance.  It also provides a professional video presentation for the artist to be able to share with other venues that would be interested in having their ministry there.
Items have already been bought and installed and painted.   We were able to charge most of these items but we need to pay for them now.
Cost $1500.00
You can also send a check to the station at HLE Radio 410 N Main St. Jennings La. 70546. If you would like to donate a specific item, then get in touch with Hunter at hunter@hleradio.com or call the station 337-214-8966 or get him on fb.
REMEMBER:  ALL DONATIONS ARE TAX DEDUCTABLE!!  THANK YOU FOR GIVING!!!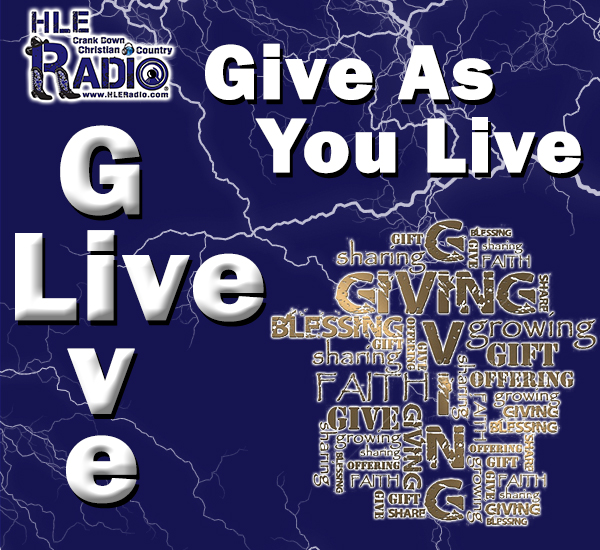 Give As You Live
If you would like to donate, please Enter the amount and put Give as You Live in the comment section so it will be dedicated for this fund raiser.
REMEMBER: ALL DONATIONS ARE TAX DEDUCTABLE!! THANK YOU FOR GIVING!!!
Price:
Items in Your Cart
Your cart is empty